Righetti Alimentare
Since 1967 Righetti Alimentare has been signing the flavor
Righetti's company was founded in 1967.
50

years are an important step. The focus of the company from the beginning is the quality of its products and the technology for the production systems.
The purpose was to focus on a few products such as mayonnaise, sauces and mustard and produce them in the best way keeping the original recipes without using processes that alter the taste and quality.
Thanks to these choices we also produce products with private label for major Italian distributors of retail, the FOOD SERVICE and DISCOUNT.
Mayonnaise
Mayonnaise produced by Righetti Alimentare is a cold emulsion creamy, made using selected ingredients, gluten-free.
Available in bucket, jar, squeezer, tube, single-dose.
Bio Mayonnaise produced with selected ingredients from biological agriculture and organic eggs is certified as a guarantee of what is declared.
Sauces
Our assortment of sauces including cocktail sauce, tartar sauce, tuna sauce and barbecue sauce.
All our sauces are gluten free, available in different sizes.
Mustard
The mustard produced by Righetti Alimentare is processed with the classic system without the addition of preservatives.
Available in different sizes: bucket 5kg, jar, squeezer and single-doses 15ml.
Ketchup Tuscè
Ketchup Tuscè is a genuine product made with top quality tomatoes.
Available in the following sizes: bucket 5kg, squeezer 1000g and 340g
and single-doses 15g.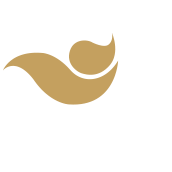 Our brands